Attila Richard Lukacs from the Salah J. Bachir Collection
Melissa Bennett, Scott Watson, Louise Dompierre, Robert Enright & John Bentley Mays
2011
Hardcover
This major publication lushly illustrates Salah J. Bachir's entire collection of Lukacs pieces, including many of the artist's most well-known paintings, Polaroids and collages created over many years. Essays by Scott Watson, John Bentley Mays, Robert Enright and Louise Dompierre, which were originally published at pivotal moments in Lukacs's career, are accompanied by an original essay by Melissa Bennett on the artist, the collection, and the genesis of this extraordinary publication project. Featuring dozens of color plates, this oversized linen-bound hardcover edition provides a rare encounter with three decades of the work of Attila Richard Lukacs.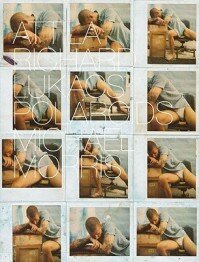 Polaroids: Attila Richard Lukacs and Michael Morris
Attila Richard Lukacs and Michael Morris
2010
Hardcover, 176 pages
A co-publication between Arsenal Pulp Press and three Canadian art galleries, this is the first book to document the work of this important artist, from an unusual perspective—a collection of some 1,200 full-color Polaroid images (twelve per page) taken by Lukacs over the past twenty years as core referents for his paintings, assembled and collaged by Vancouver artist and curator Michael Morris.
Essays featured by award-winning author Michael Turner (Hard Core Logo); curator Scott Watson; gay writer Stan Persky; and Vince Aletti, the American curator and photography critic for The New Yorker.